This Spring, help us to rebuild hope in South Sudan by supporting our new health clinic.
"Your people will rebuild the ancient ruins and will raise up the age-old foundations; you will be called Repairer of Broken Walls, Restorer of Streets with Dwellings."


Isaiah 58:12.
The humanitarian crisis in South Sudan
South Sudan gained independence from Sudan in 2011 after a 22 year long civil war, which claimed thousands of lives and displaced over 4 million people. Inside South Sudan, around two million people are displaced while outside the country there are now over two million South Sudanese refugees – making it the largest refugee population in the region
.
Since then, conflict within the country has continued, despite a peace deal being signed in 2015, leaving the country in a serious humanitarian crisis.
South Sudan has some of the worst health outcome indicators in the world
Over 8 million people require humanitarian assistance. Maternal, infant and child mortality rates are some of the highest in the world and life expectancy is low, at just 56 years.
War has destroyed much of the country's fragile health system, such as the Children's Ward at Kajo Keji Public Hospital (pictured right) which was ransacked and is now unable to provide inpatient care.
Existing health facilities cannot meet the needs of their communities. Alongside a lack of provision for disability care, the majority of mothers will give birth without a skilled health professional present. For every 1,000 babies born, 99 will die before their fifth birthday, from preventable diseases such as diarrhoea, malaria and pneumonia. In Haiti, this number stands at 58 for every 1,000 babies born.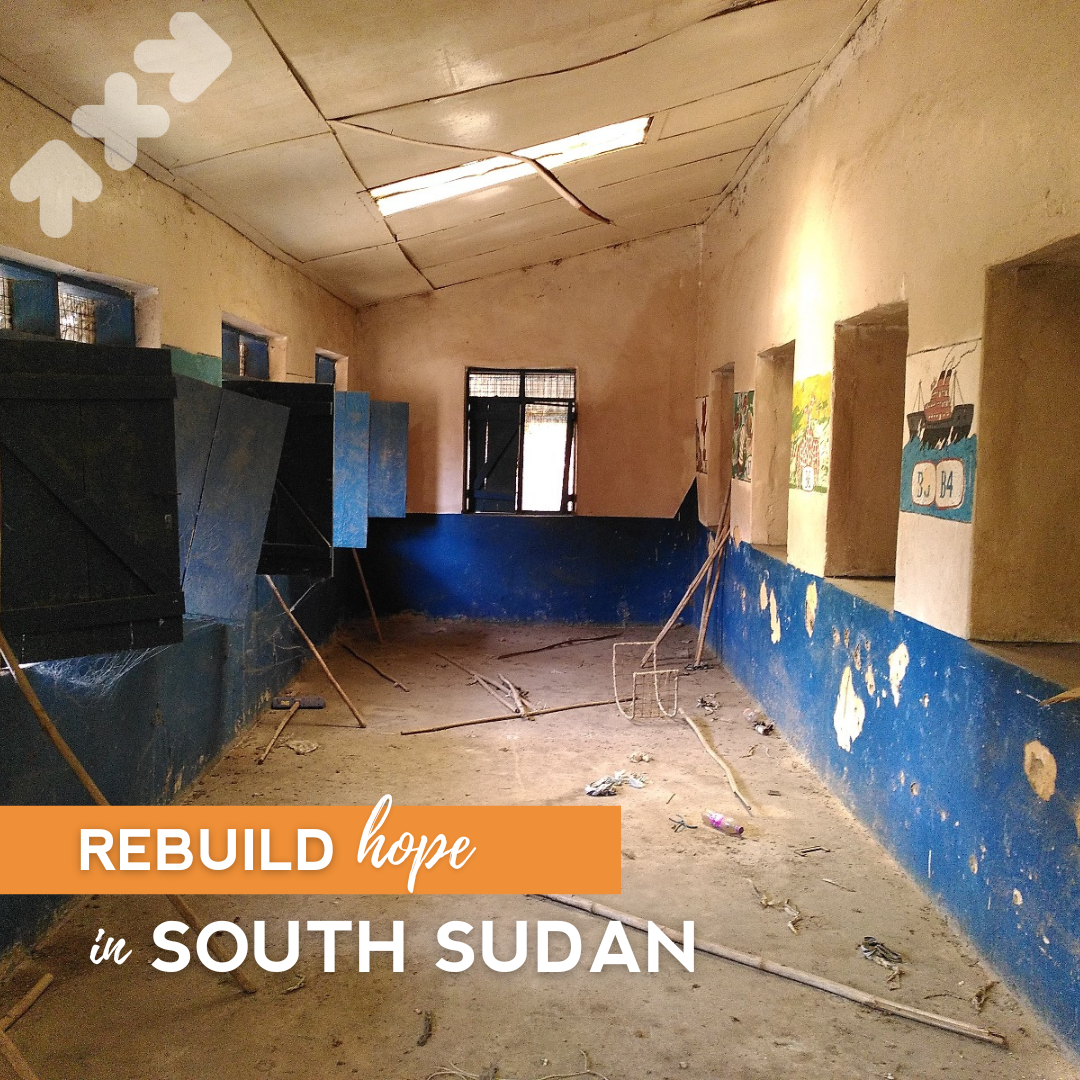 The need for support is critical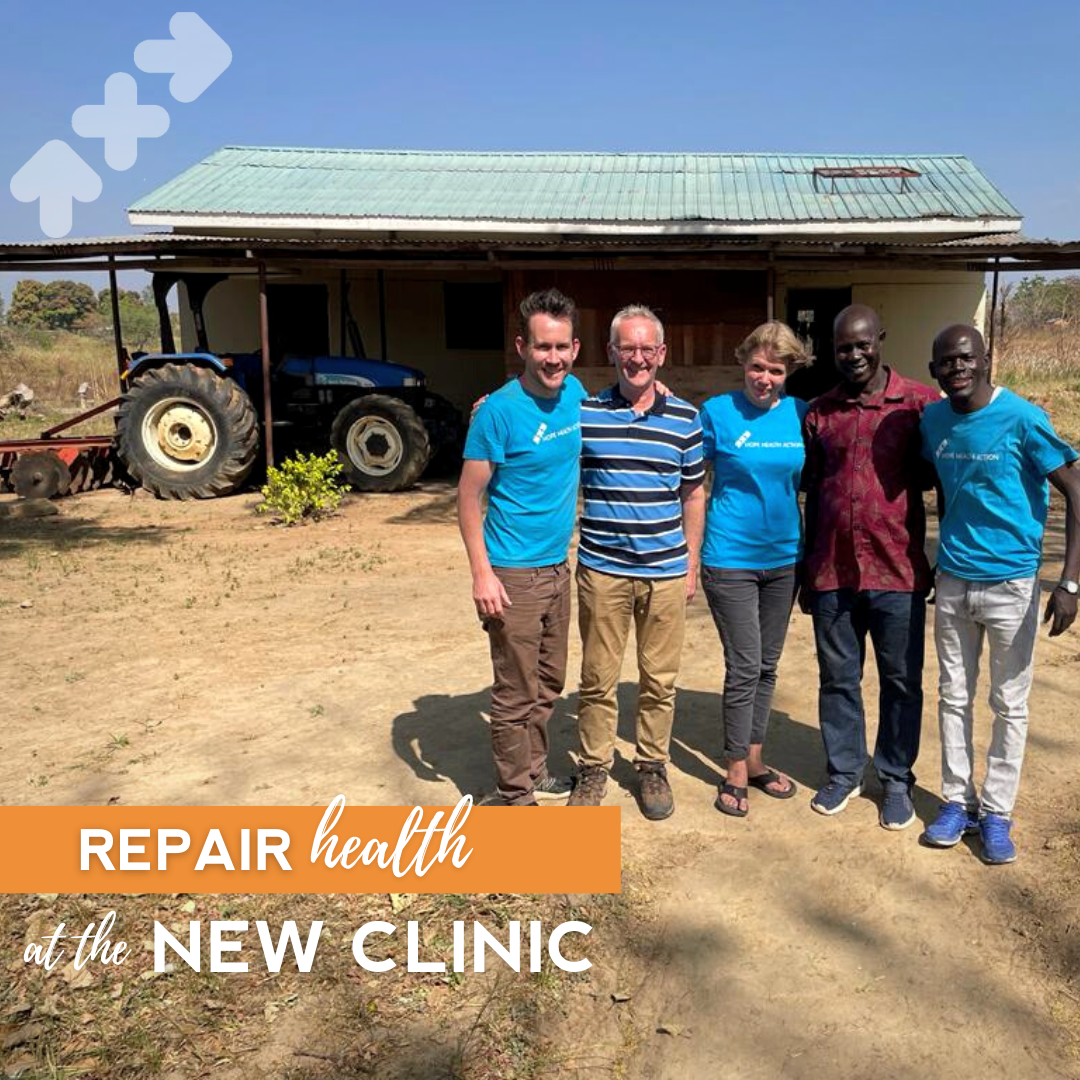 In the last year more South Sudanese refugees from Uganda have started to return home, but have found their communities destroyed. Before the conflict, there were 49 facilities in an area called Kajo Keji, now only 14 exist and can only offer basic services.
HHA has felt God's call to respond to health inequalities in South Sudan, with a dream to establish a new health clinic in Kajo Keji to improve health outcomes for mothers, infants and persons with disabilities. The building in the photo on the left will be refurbished into a clinic that will serve patients through maternal health consultations and wheelchair, prosthetic and orthotic provision.
We have launched this appeal to raise £8,000 towards opening our new HEALTH clinic in Kajo Keji.
This new clinic will support 500 vulnerable patients a month, including women, children and individuals with disabilities. You can help us address the health inequalities in South Sudan.
Become a regular donor:
Opening our first health clinic in Haiti was a huge step of faith made possible by the support of our regular donors who shared our long term vision. By donating what you can each month, you can help us to rebuild hope in South Sudan and secure the future of this new clinic. Monthly donations can contribute towards the cost of basic essentials such as medication and cleaning supplies, allowing the clinic to maintain services. Please consider becoming a regular donor today. You are the backbone of our work.
Donate
If you already support HHA with a regular donation, please consider making an additional, one-time gift towards this appeal. Your donation will bring us closer to achieving this dream.

---
Hear from our team and friends in East Africa about why this clinic is so important to the refugees and their families returning to South Sudan.
Meet Charles
Charles is 60 years old and lives in Kajo Keji, South Sudan with his wife and 7 children. He suffered from a gunshot wound in 1994 that resulted in his lower right leg being amputated. Charles was referred to our mobile health team during a visit to his community. We learnt that his first prosthetic leg was no longer suitable for him after many years of use.
HHA was able to provide Charles with a new prosthetic and physiotherapy support whilst he learnt to walk independently again.
It's estimated that up to 15% of the population of South Sudan have disabilities, with armed conflict contributing to the majority of amputations performed. Poverty and lack of health services also contribute to these high numbers.
You can help us to address these inequalities.
Together, we can repair the health, rebuild the hope and restore the dignity of more individuals like Charles.