Meet our New Hope Bidibidi Rehabilitation Centre team!
05 November 2021

12:24
After months of construction and hard work, our new disability centre is almost ready to be opened! We are most grateful for our partnership with
SwissLimbs
on this project, in which this centre will provide holistic services to people in Bidibidi living with disabilities, residing both there and in surrounding settlements.
We are pleased to introduce the talented new team who will be staffing our centre: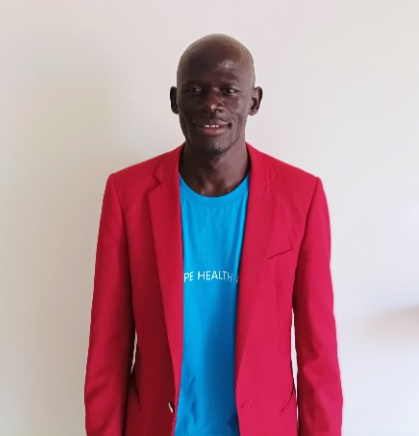 Isaac Taban- Centre Manager
Isaac Taban is married and blessed with three daughters. He is from
Mijale community a town on the border with South Sudan and holds dual-
nationality after his family left South Sudan to avoid persecution. He
finished education in certificates Project Planning and Management,
Procurement and Logistics and has applied for a degree in Public
Administration. Isaac has been working for HHA since 2017 initially as a
Field Coordinator, later as the CBR Manager until his recent promotion to
Centre Manager. Isaac is a loyal, experienced and highly competent
member of the team. He says he's humbled to serve God through HHA
and, I will work hard to achieve the vision, mission and objectives of the
organization.
---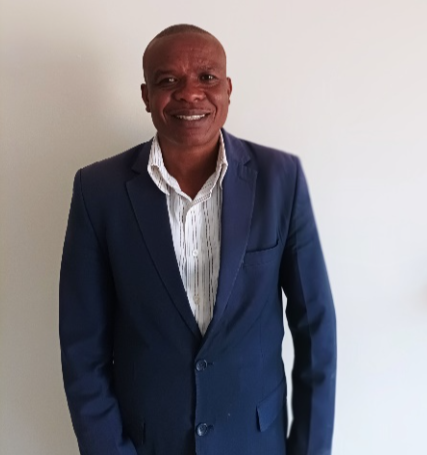 James Herbert- Finance Manager
James Herbert joins us as the Finance Manager. James has
completed a degree in Business Administration and is a qualified
accountant. Before joining HHA, he worked with Cure Children's Hospital
(Senior Accountant), World Vision (Correspondent Analyst) and A Rocha-
Uganda (Program Accountant). The different positions held in related
areas have helped him develop interpersonal skills, finance management
abilities and a spirit of multitasking. James is married with a child and he
says, "the work I do is to ensure God's love reaches to the most needed
communities. All these I do while giving room to learn from HHA so as to
be able to achieve HHA goals."
---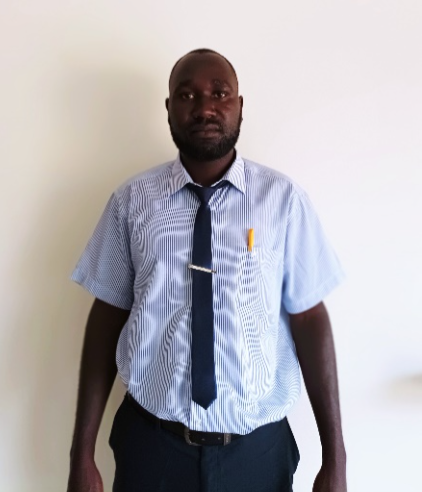 Oboke Mattia- Physiotherapist
Mattia is from Gulu and studied his higher diploma in physiotherapy at
Mulago Paramedical school in Kampala from where he qualified as a
physiotherapist. He started his professional career in 2001 with Chance for
Children NGO, then later at Afayo Child Health and Education Unit NGO
and Dr Ambrosoli Hospital Kalongo and he is now working with HHA at
Bidibidi. Mattia comes with a huge amount of experience serving the
people with disabilities from different communities in physical
rehabilitation. He also has experience supporting livelihood skills like
farming and developing sustainable projects amongst groups with
disabilities. Mattia also smiles a lot more in person than in photos and
came highly recommended by Mr. Kalanzi who he himself treated!
---
Nelson Mubiru- Prosthetics and Orthotics Manager
Nelson is the Vice President of Uganda Association of Orthopaedic
Technologists and attained a diploma in Orthopaedic Technology from
Orthopaedic Technology School. He also conducted SwissLimbs' training
in Gulu. He initially worked at Hoima Regional Referral Hospital
workshop as a volunteer, then later at Physical Rehabilitation
International as the Senior Orthopaedic Technologist and finally with
Nkolo Orthopaedic Rehabilitation Services as the Director of
Rehabilitation Services. He says "changing lives and building hope is my
source of happiness. I am proud to be part of HHA serving people with
disabilities. My career objective is to obtain maximum skills and
knowledge transforming the lives of persons with disabilities pushing me
to attain higher levels of education in prosthetics and orthotics."
---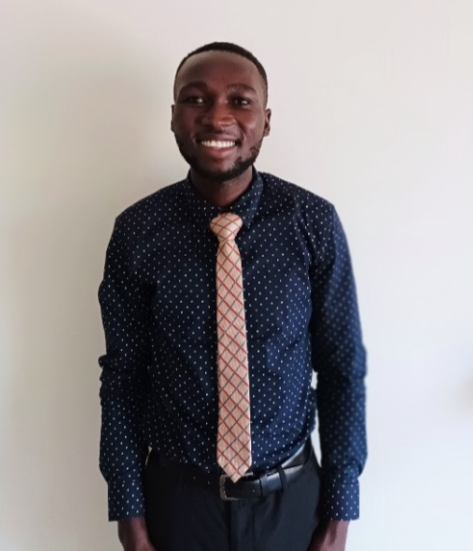 Emmanuel Emor- Prosthetics and Orthotics Technician
Emmanuel is from Lira District in Northern Uganda. He studied
advanced level education at Merry Land high school-Entebbe before
joining Mulago Paramedical school for his diploma in Medical
Prosthetics and Orthotics. He joined CoRSU Rehabilitation Hospital
Entebbe in 2018 as a P&O volunteer before working at Shallom
Orthopaedics and Rehabilitation centre-Kampala. He says "I was looking
for an opportunity in a well and organized place like this great
organization, and here I am at Hope Health Action East Africa. I see
myself for a very long time with HHA for as long as it still needs my
services."
---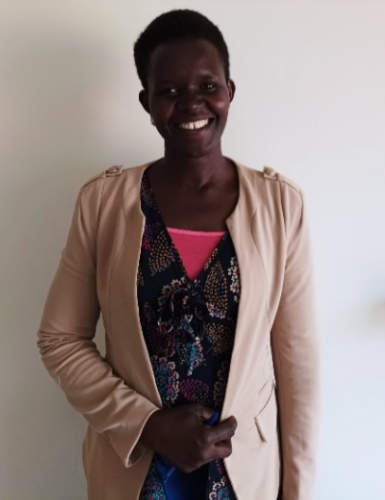 Kaluba Florence - Centre Receptionist
Florence is from South Sudan. She studied in Uganda and obtained Uganda
Advanced Certificate of Education then joined Kajo Keji Secondary School as a
volunteer teacher for a year. In 2011, she joined Uganda College of commerce
Pakwach and obtained a diploma in accounting. After her training, she worked
for Seed Effect South Sudan as a branch accountant for a year and left to join
her husband in Juba. Then in early 2021 she joined HHA. Florence says
"I am passionate about helping people with or without
disability, socialize and being friendly to people around me as much as
possible. My greatest desire is to learn more and be helpful to the people in
my community."
---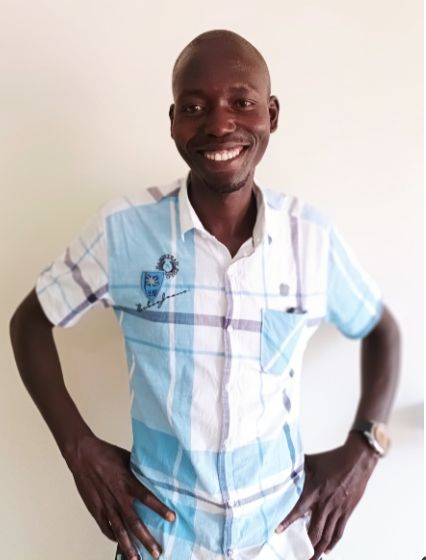 Lokuyu Boniface Mogga - Community Based Rehabilitation Manager
Boniface is from Kajo Keji, South Sudan. While at university, studying Education he started career development by engaging
in education works (teaching, business of writing academic research
proposals and dissertations, practiced commercial agriculture particularly
poultry and horticulture and ICT related business). He says, "I am
passionate about engaging in political and socio-economic transformation
of the most vulnerable, marginalized and excluded cluster of people in
African communities specifically the PWDs, PSN, orphans and the poor.
"Disability isn't inability" and I love the quote of Confucius Tzu of the
Asian Civilization "give them the fish, they feed for a day, give them a
hook for fishing, you have fed them lifelong" and that's what PWDs, poor
and orphans need because some of them suffer because they have
nothing to sell and lack of a hook(s) for fishing.""
---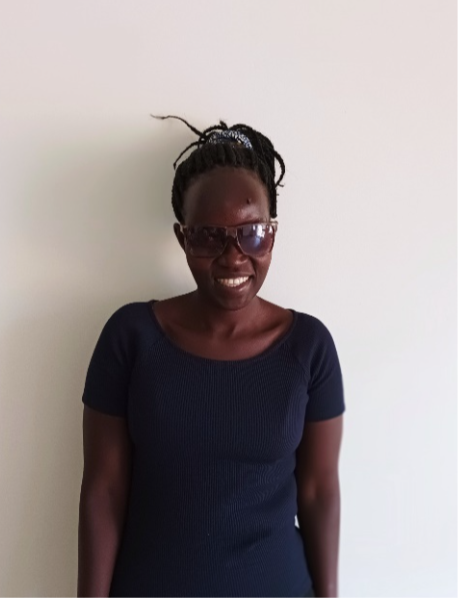 Pita Kadijah Abbibu (Agnes) - Wheelchair Technician
Agnes is South Sudanese from Kajo Keji who before joining the team at
BidiBidi has been living in Palorinya refugee settlement with her family
after fleeing violence in South Sudan. Agnes completed her education and did a certificate in Primary Education at
Juba University. During 2018 and 2019, she was trained to WHO
standards to provide appropriate wheelchair service (Intermediate and
Basic level). She taught in Ebenezer Baptist Primary School Para for two years (2013-
2014). Since 2017, she has been working with HHA as a CBR worker and
excelled in wheelchair service. She says, "I thank God that I am now a
wheelchair technician and I hope for more skills for the development and
betterment of the community. I also thank the UK team for investing
towards my development and bringing me this far. I love my job that God has given to serve."
---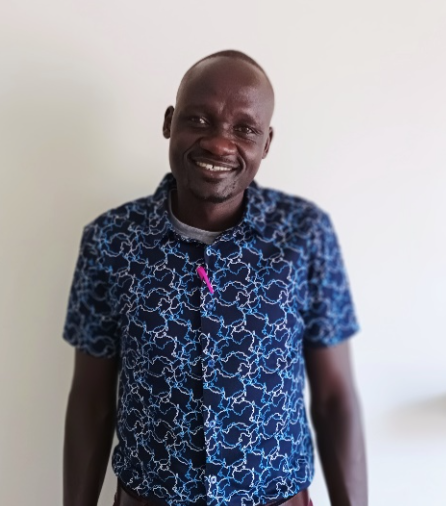 Kenyi Clement - Wheelchair Technician
Clement is from Kajo Keji and a refugee in Palorinya after fleeing the war in South Sudan
in 2016. He left his education after Senior 3 because of lack of school
fees, which was a cause of distress. He now has a Diploma in Theology.
Clement is passionate about serving people with disabilities and
challenging the stigma they face in the community. In 2019, he received
intermediate level training on wheelchair provision by WHO supported
by HHA and he has been leading our CBR team since 2020. He says, "I am
looking forward to be trainer on how to make wheelchairs locally in order to achieve the vision of Hope Health Action and also change many lives."
---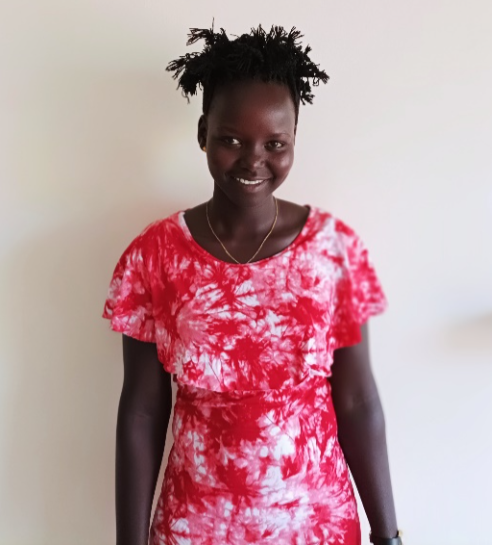 Rejoice Koji Angel- Cleaner
Rejoice is South Sudanese and living currently in BidiBidi. She joins
us as our cleaner. She has recently completed her O levels and this is
her first work experience. She says, "I am so glad for HHA for the
privilege which they have given me to work with them. It's also my
prayer that may God continue to use HHA team for the glory of his
name."
---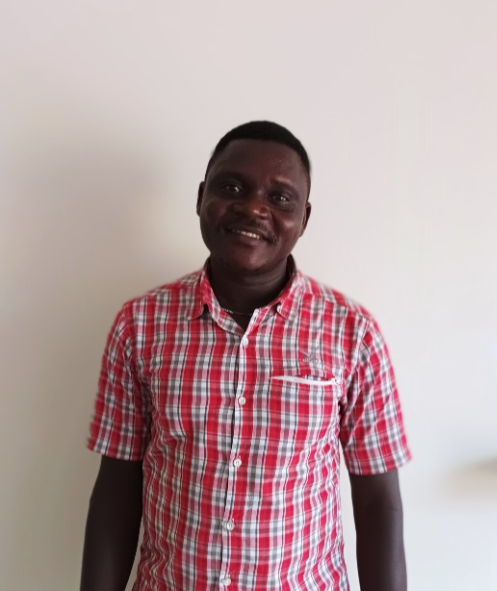 Gonda Bosco- Mobile Clinic Driver
Bosco is from Kajo Keji, South Sudan. He completed Primary school
in Comboni Primary School Lomin and Ordinary level (O – level) in
Bala Secondary School Pakele (Adjumani District). After his O-levels
level due to financial problems he had to drop out of school. He joined Luru Mechanic Garage and learnt driving and mechanics.
He later worked with South Sudan Health Association (SSUHA) for
four years. He worked as a driver for the First Baptist Church as
driver for four years until joining HHA. He says, "it is great to have work with HHA EA. I hope we shall work
together as HHA EA team to care towards our beneficiaries."
---