National Superhero Day is back!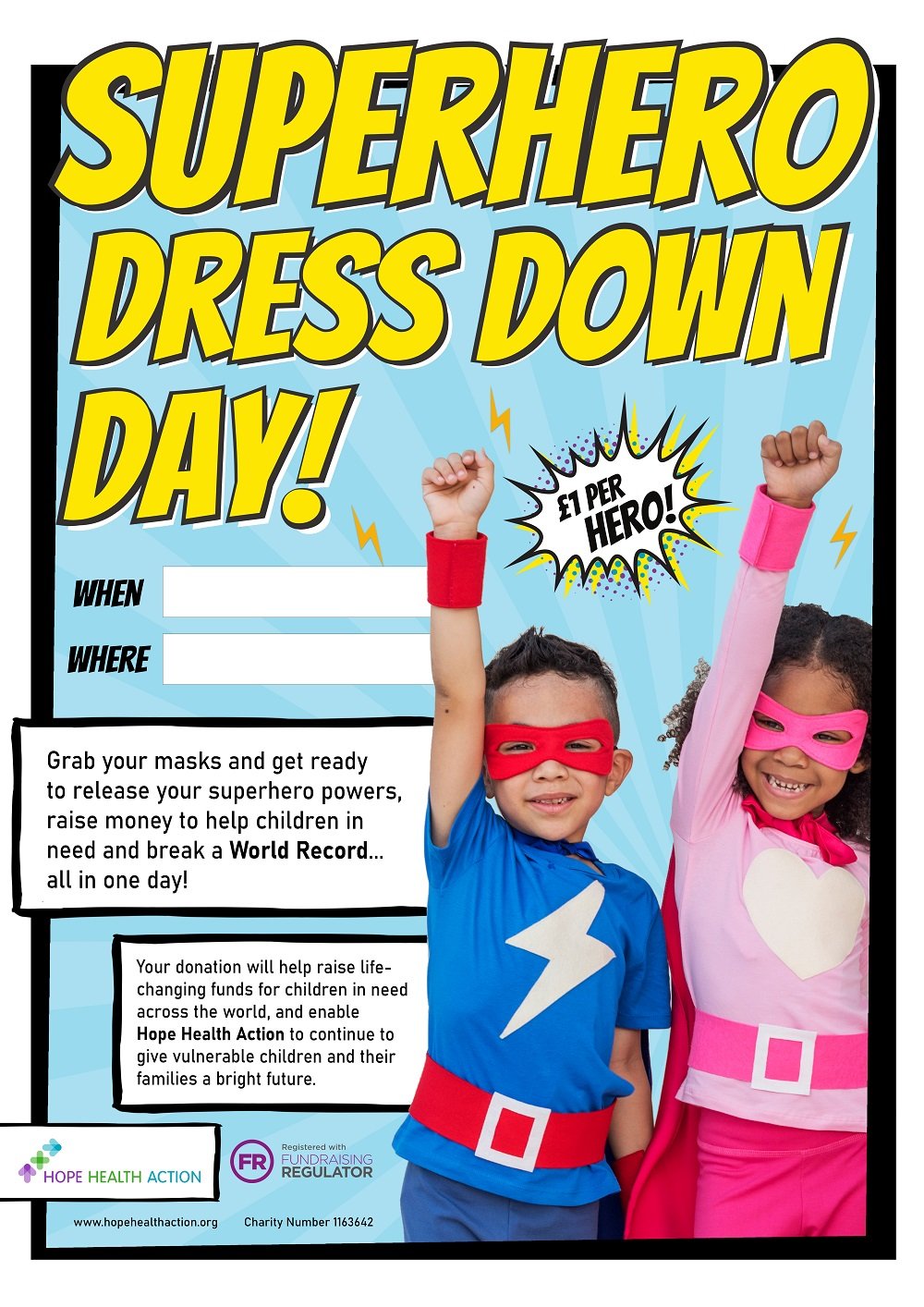 Hope Health Action invites YOU to unleash your inner superhero and raise money to help children.
In conjunction with National Superhero Day on Thursday 28th April 2022, we're encouraging everyone to put on their superhero costumes and raise vital funds for vulnerable children with disabilities across the world who face discrimination every day.

It's simple - grab your capes, donate £1 per superhero, and join us the HHA team on Thursday 28th April.
(Don't have a cape? Why not make one at home!)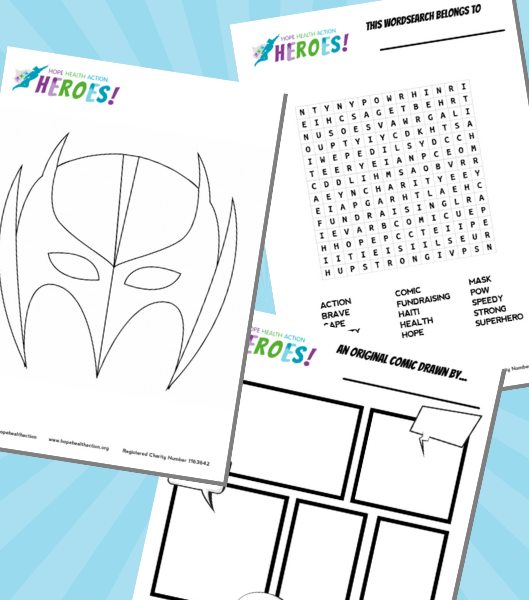 We've got you covered! Here are some print-ready downloadable materials for you to use on the big day:
So grab your masks and get ready to release your superhero powers, raise money to help children across the world.

To register your interest, please complete the form below or email info@hopehealthaction.org