Hope Health Action are passionate about engaging children in the issues we're tackling. Becoming one of our partner schools is a great way to encourage social awareness and responsibility among children from a young age, as they learn about the issues of inequality and understand how they can support our work.
Education for refugee children is part of HHA's emergency response to the humanitarian crisis in East Africa. An entire generation of South Sudanese children, displaced by conflict, are at risk of losing their education which is vital to rebuilding their lives and escaping poverty. Teachers in refugee settlements regularly teach classes of over 350 children under trees and without resources. We want to change this and are supporting refugee-led school development and education projects.
Together we can make a difference.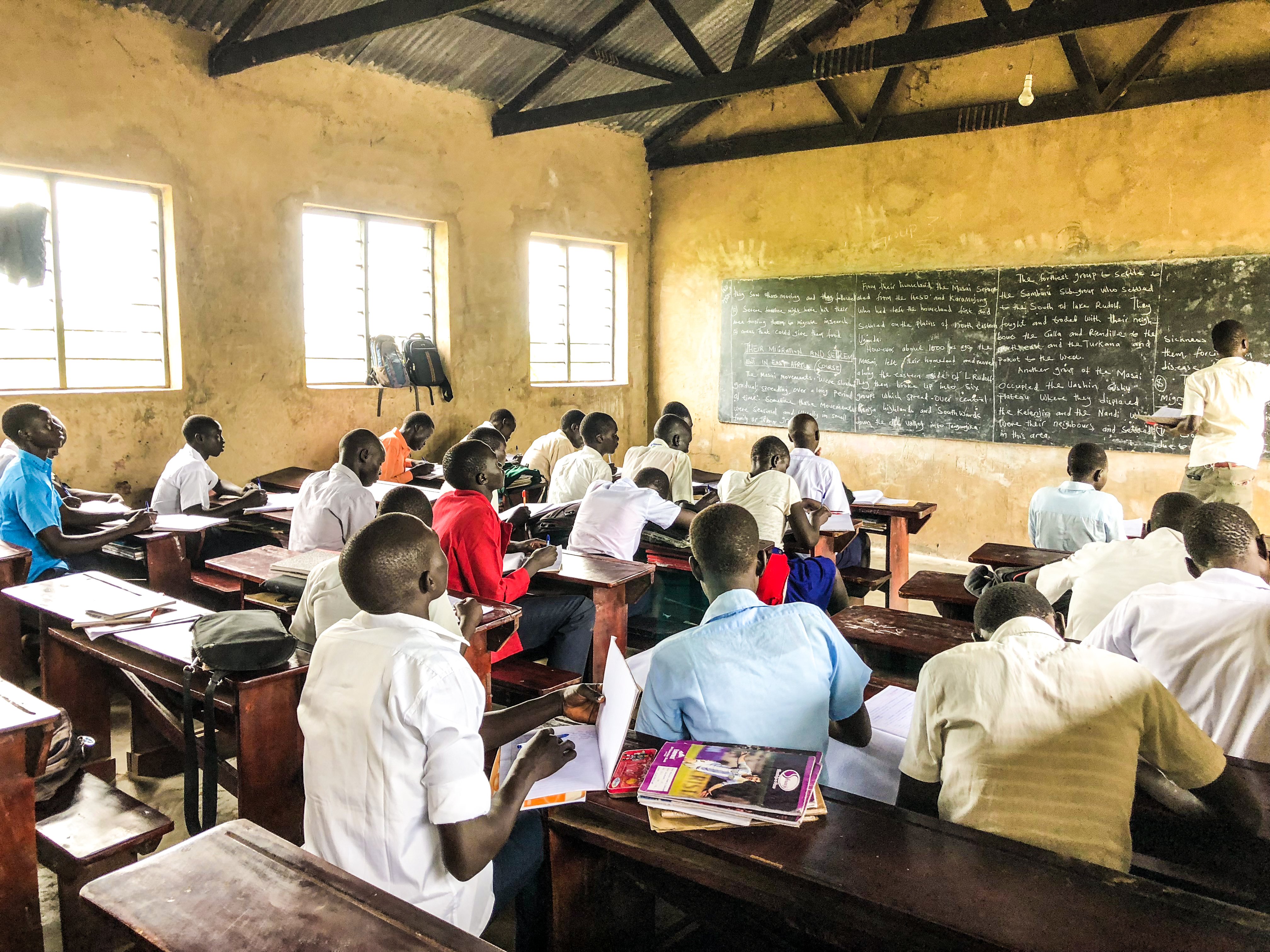 WAYS WE CAN WORK TOGETHER
We want to work with your school in a unique and inspiring way. Our team will work with you to develop an inspiring and successful partnership, providing dedicated support and guidance to ensure a partnership with HHA works for your students and aligns with their educational programme.
Our school partnerships include a range of activity such as:
Charity of the Year

- a number of schools have selected HHA as their annual charity partner and undertake fundraising to support our work

School twinning

- a unique opportunity to link with Amazing Grace school in BidiBidi refugee settlement, Uganda and build a relationship between children and teachers

Donations of equipment

- items such as pencils, notepads, chalk and books are always needed at our partner school

School Events -

host your own event such as a raffle, bake sale or fete to fundraise for HHA

HHA Events

- take part in one of HHA's annual fundraising events, such as International Superhero Day!
Each year, to coincide with Refugee Week, HHA holds an interactive exhibition highlighting the experiences of the refugees we support in Uganda who have fled the conflict in their home country of South Sudan. We can provide tailored experiences for school groups wishing to visit this exhibition and can discuss opportunities to bring this unique experience into schools.