Partner with HHA to help save lives together
Hope Health Action's life saving work wouldn't happen without the support of our incredible partners. Through their generous donations, fundraising and collaboration, we have been able to significantly expand our reach in many areas.
Partnering with HHA has the potential to create significant, long-term impact for individuals in Haiti and East Africa, raising vital funds for our work while simultaneously uniting and inspiring company employees through a common goal of helping HHA to deliver life-saving health and disability care for the world's most vulnerable.
For HHA, our partnerships mean sustainable funding, expertise and exposure to new audiences. Combined, this allows us to plan for the future and create significant, long-term impact for the most vulnerable individuals.
For our partners, this means the opportunity to inspire and unite employees and customers in a common goal and the ability to to support long term projects in both Haiti and East Africa.
Together we can make a difference.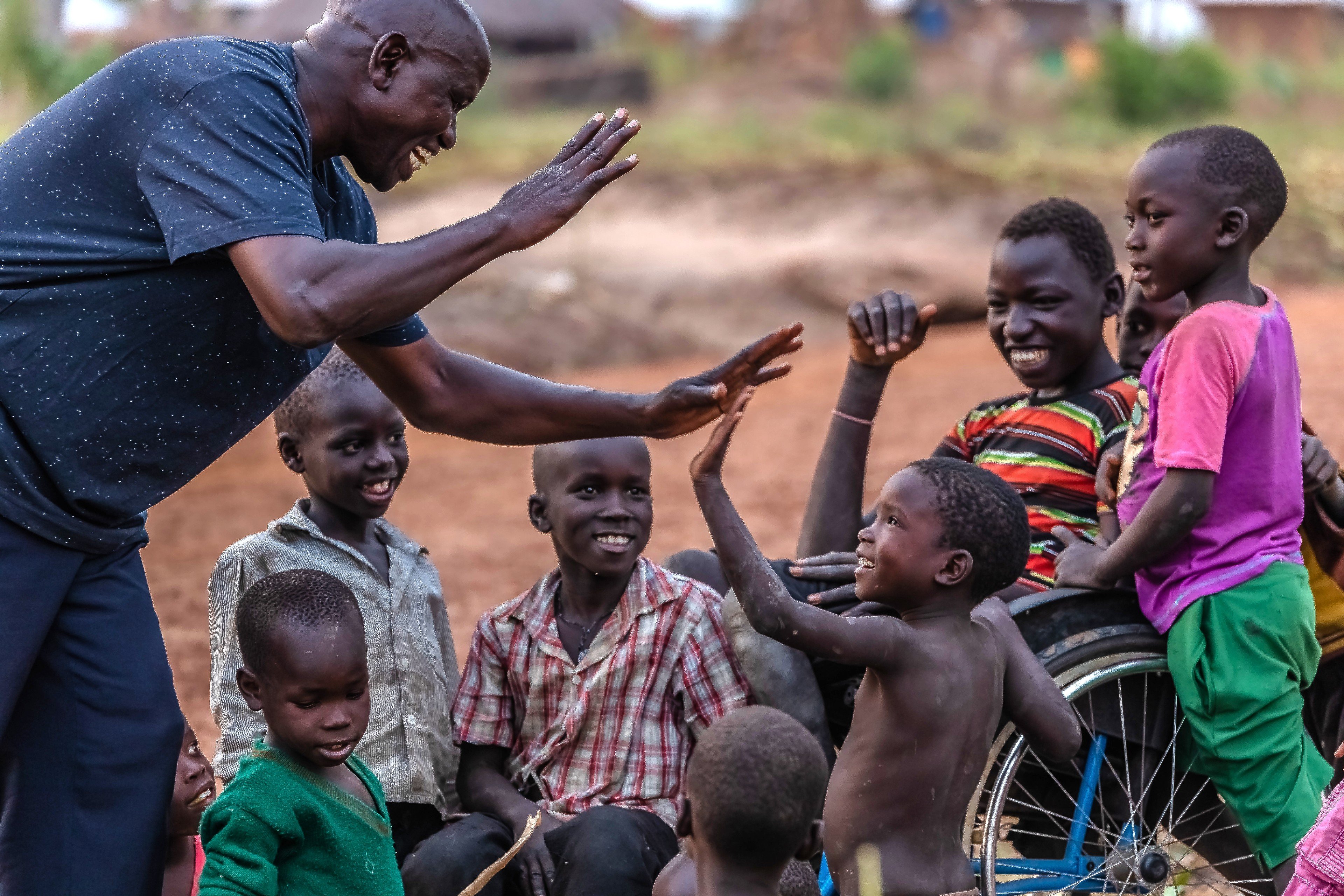 WAYS WE CAN WORK TOGETHER
Our team will work with you to develop an inspiring and successful partnership. We will provide you with dedicated support to ensure professional and creative delivery of the partnership objectives.
At HHA, we work to ensure our amazing partners play their part in saving lives, whilst also ensuring our relationships deliver business benefits to them.
Our corporate partnerships include a wide range of activity such as:
Charity of the Year - employee and customer fundraising
Donations of goods - items such as medical or gym equipment are always needed at our partner hospital in Haiti.
Services - our small but dedicated team have previously received expert assistance from legal and graphic design teams and practical assistance on projects such as electrical installations. There are many ways for your company to support our work.
Events - host your own event such as a gala dinner or join a HHA challenge event such as our London to Switzerland Hand-Cycle Relay or our Three Peaks Challenge
Payroll Giving - an easy, flexible way for your employees to give a regular donation to HHA from their gross salary. It's also a smart and tax-efficient way for UK taxpayers to give, as the donation is made before tax is deducted.
Donating a percentage of profits - Our friends at www.hopeandginger.com support in this way and this allows them to support without putting their growing business under pressure.