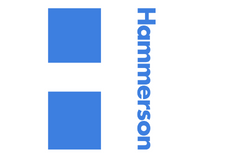 An inspiring partnership that transformed the lives of thousands of adults, children and babies in Haiti
---
WHY WE WORKed TOGETHER
From 2010 to 2017, Hope Health Action partnered with Hammerson - major British property development and investment company. Senior staff at Hammerson had learnt of the devastation caused by the 2010 earthquake in Haiti and felt compelled to provide support to those affected. Inspired by the work of HHA and the potential to do more, a partnership was launched with the goal of saving and improving the lives of as many individuals as possible.
Partnership Dates: 2010-2017
Country of impact: Haiti
Lives impacted: 400,000+
What we did
Generous financial support and dedicated fundraising by Hammerson staff over the first six years of the partnership enabled a wide range of HHA's work;
Help to complete the construction of our maternity and neonatal unit. The unit recently celebrated its 10th anniversary and discharged 751 babies born prematurely or critically unwell between 2019/20.

Emergency aid was also used to open one of Haiti's first spinal cord injury rehabilitation units, providing care for individuals left completely or partially paralysed from spinal cord injuries (SCI) as a result of the earthquake.

HHA launched an emergency cholera response in 2010 as Haiti battled with one of the worst cholera epidemics a single country has faced in recent history. With Hammerson funding, a cholera treatment centre was opened which became the largest in north Haiti through a partnership with MSF, Konbit Sante and the Haitian Ministry of Health. With 250 beds, the unit cared for 80% of north Haiti's cholera cases.

Hammerson funding also enabled an extensive community outreach programme to tackle the spread of cholera, reaching over 360,000+ people. This included distributing rehydration salts to over 21,000 beneficiaries and cholera supplies to over 11,000 households. Alongside other partners, these efforts collectively helped reduce the cholera related mortality rate in the region from 13% to less than 0.5%.
In addition, three teams made up of Hammerson employees from all areas of the business visited Haiti in 2011, 2014 and 2017, working hands-on over a range of projects including the building of a sensory garden at HHA's respite care centre for disabled children, Maison De Benediction.
In 2017, Hammerson entered their seventh year of partnership with HHA which coincided with HHA's 10th Anniversary and Hammersons 75th. To mark both milestones, a company-wide fundraising initiative was launched by Hammerson's CEO: The Anniversary Appeal.
The appeal inspired and united Hammerson employees across the UK in a common goal; raise enough money to support long term projects in both Haiti and East Africa.
Employees took on an incredible range of fundraising challenges, including HHA's London to Switzerland 1,000km Hand-Cycle Relay, a '50km in a day' walk, a 114 mile one-day cycle challenge and even a 12 day trek to Everest Base Camp! Alongside these challenges, shopping centre teams hosted collections, bake sales, raffles and competitions, all contributing towards fund three major HHA projects;
40% of funds raised will help HHA build a new Neonatal Intensive Care Unit for premature babies in Haiti, to mark Hammerson's 75th Anniversary.

35% of funds raised have supported HHA's emergency response to the refugee crisis in Uganda, supporting vulnerable refugees through nutrition, education and disability care.

25% funds have helped run HHA's Maternity & Paediatric unit in Haiti through 2017, meaning thousands of mothers, children and babies have been provided with life-saving healthcare.