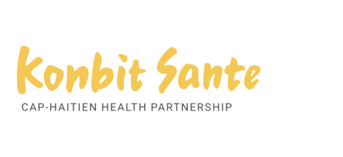 Transforming the lives of thousands of individuals in Haiti for 11 years, through community outreach projects, cholera treatment and rehabilitation services.
---
Why we're working together
Konbit Sante is one of our key delivery partners in Haiti, together, we have worked on a number of projects over our 11 year partnership.
Konbit Sante Cap-Haitien Health Partnership is a not-for-profit corporation founded in the state of Maine. Since 2001, they have supported the development of a sustainable health system that meets the needs of the community in and near Cap-Haitien, the second-largest city in Haiti and a sister city to Portland, Maine.
Partnership Start Date: 2010
Country of impact: Haiti
Lives impacted: 40,000+
What we're doing
Following the devastating earthquake that hit in 2010, Haiti faced one of the worst cholera epidemics to impact a single country in recent history. HHA partnered with Konbit Sante to help develop North Haiti's largest cholera treatment centre at our partner hospital, HCBH. In the coming years this centre saves thousands of lives.
Recognising the long-term need for rehabilitation services across Haiti, our partnership with Konbit Sante resulted in the development and launch of Haiti's first permanent facility for patients with spinal cord injuries, strokes and other neurological disabilities. Opening in 2011, the unit is now the leading referral unit for rehabilitation across the country.
Between 2015 and 20117 HHA received funding to carry out an extensive community outreach programme in Northern Haiti. We delivered this project in partnership with Konbit Sante, and achieved some amazing results, including running monthly mobile health clinics, supporting a child vaccination programme, supporting 12 Community Health Agents and a network of over 110 Traditional Birth Attendants (TBAs), supporting a 4x4 Ambulance and holding annual male conferences on gender rights and equality.