Supporting a vast range of rehabilitation services, ensuring the world's poorest have access to life-saving healthcare
---
Haiti:
People with disabilities in Haiti often face severe discrimination with minimal access to medical care and other basic human rights. Often among the poorest in society, their struggling families may abandon them in desperation, making them some of the most vulnerable and marginalized people in Haiti.
On 12th January, 2010 a devastating earthquake ravaged the country of Haiti. It was a disaster on a huge scale, killing 250,000, injuring a further 300,000 and leaving millions without homes. This event sparked HHA's response to provide treatment and rehabilitation for those who suffered spinal cord injuries during the earthquake. This work remains a core part of our mission in Haiti and now includes a wider range of disability rehabilitation.
---
Rehabilitation Care:
Following the devastating 2010 earthquake in Haiti, hundreds of people were left completely or partially paralysed due to spinal cord injuries (SCI). SCI rehabilitation had never been done before in Haiti, yet there was a huge need to respond. HHA subsequently partnered with the UN, Swiss Paraplegic Foundation, Konbit Sante, Team Canada Healing Hands and MSPP, to open Haiti's first permanent SCI centre, a 20 bed inpatient and outpatient facility.
Hope Health Action stands up for these vulnerable people by providing specialist treatment and rehabilitation, respite care for families, and by giving them a voice in their community.
Before 2010, people with spinal cord injuries had a 1-2 year life expectancy and were often refused care at medical facilities due to the lack of knowledge about their complex injuries. But now, even those with the worst injuries are surviving and re-integrating into society in amazing ways…starting families, completing university, starting businesses, and even competing on the world sporting stage in Paralympic events. This has since become a national referral centre providing support for patients with SCI, strokes and other neurological disabilities.
Alongside our hospital-based services, HHA also supports a community team in Haiti. This team support over 100 families who have children with disabilities. They ensure families receive pastoral support and have appropriate referrals to health or rehabilitation services. In addition, they advocate on the family's behalf, making schools, government services and religious institutions more inclusive of persons with disabilities.
Project Start Date: 2011
Lives being impacted: Over 800+ adults and children treated each year
Partners/Donors: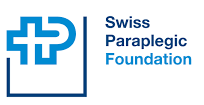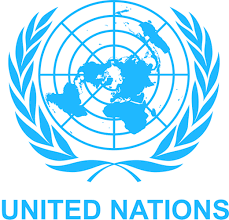 ---
Disability Rehabilitation Case Study
Stevenson is 19 years old and has Down's Syndrome. Last year Stevenson's mother called some of the staff at our hospital, desperate for help. As his mother shared more about Stevenson it was clear he'd had a bad stroke. Despite his condition, he was turned away from multiple health facilities who said they couldn't help. His family finally made the decision to take the 7-hour journey to our Rehabilitation Unit so Stevenson could receive care.
When he arrived, Stevenson was unable to walk or talk due to his stroke. After extensive rehabilitation at our unit, it has been incredible to witness him now proudly walking around the Rehab Unit as the life and soul of the hospital.
One particular afternoon at our hospital chapel, one of our Chaplains, Samuel, a tetra-plegic survivor from the earthquake and one of our first spinal rehabilitation patients, was leading worship. On the front row, Stevenson was joyfully playing a tambourine and taking the lead with the singing!
Without the care and support from our rehabilitation staff, Stevenson would have been left to struggle on, his quality of life very much reduced by the effects of his stroke. As Stevenson has now progressed and continues to follow his rehab plan, he and his mother can now live independently back in their own home. This is only one of many of the stories of those who have been impacted by the care and support from our Rehabilitation Unit.